When I married Anna, I also married Samson, her Bernese Mountain Dog. It didn't take long before he decided that he was actually my dog. It's just as well Samson liked me. I don't think Anna would have married me otherwise. Samson was a unique dog, and much-loved. Sadly now he is gone.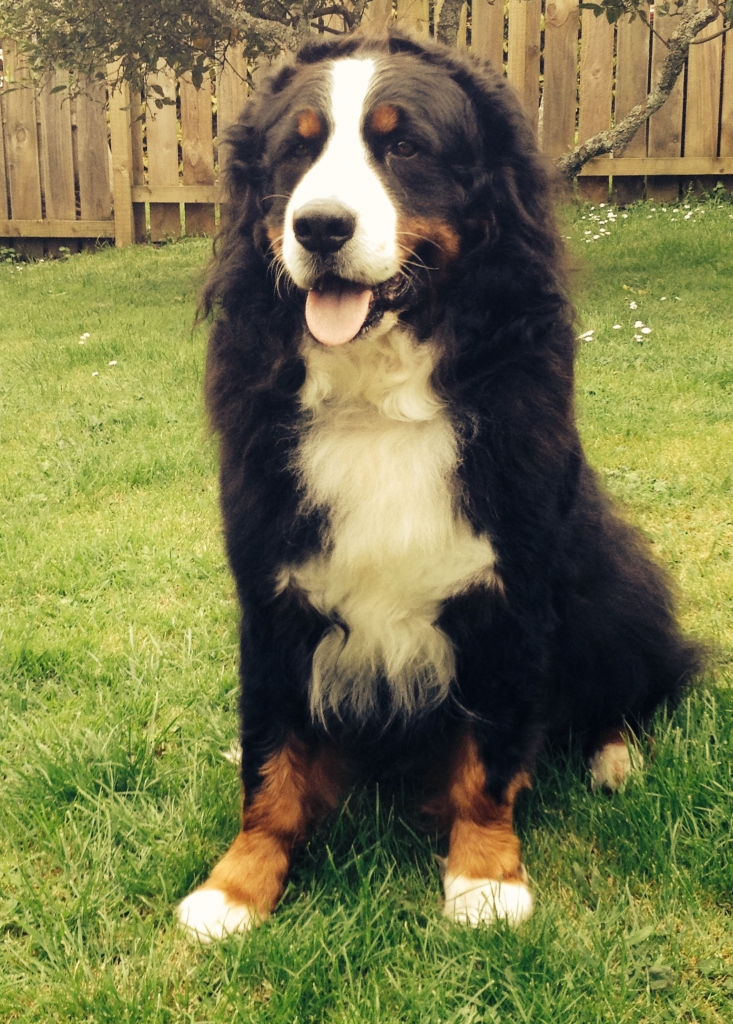 A Unique Dog
At first glance, Sammy seemed like a big goofy ball of fluff. 45kg, and he loved to run up to people, sit on their feet, and lean further and further into your legs until you just about fall over. There was something about the set of his mouth that made him look like he was happy and smiling. Single men take note: Bernese Mountain Dogs are good for attracting women.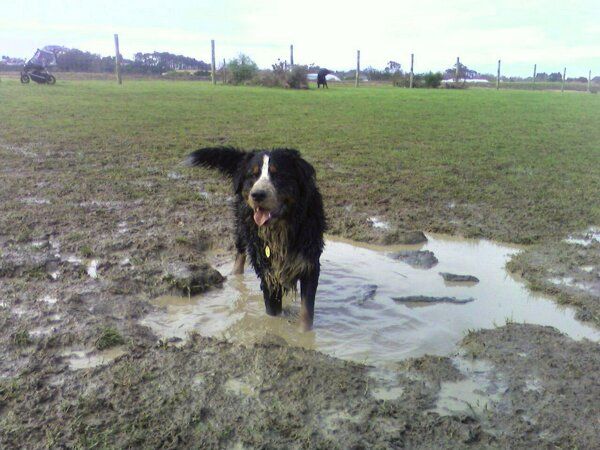 He was a happy dog too, with an easy-going, calm nature. People assume that big dogs need a lot of exercise, but it's not the case. Every morning he would come bustling into the bedroom, expecting his morning walk. But he didn't need hours of exercise, and was chilled out. He would be happy to spend the day just hanging around the house, sitting at your feet. He might also give you a swipe with a big paw, if he thought you weren't giving him enough attention.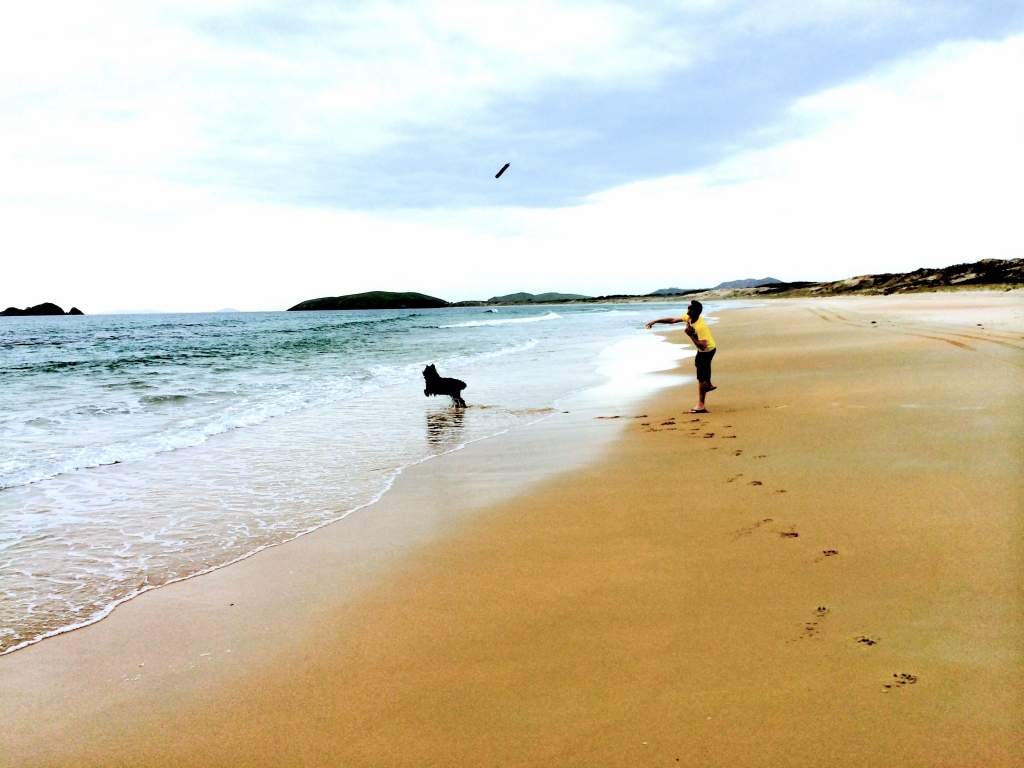 He had a tremendous bark, and often put it to good effect, lying in wait behind the fence, terrorising passers-by. But if someone opened the gate, he would either run away, or run up for a cuddle. We joked that the only way he would stop burglars would be by tripping them up.
Samson was a very relaxed, biddable dog. Easy to take for a walk, he would never get far away from you, and would come when called. He did not like being on the lead, but knew that we had to put him on it when near main roads (just in case Dog Control came along). If you needed to go into a shop, you could just tell him to Stay, and he would. Never needed to tie him up. Simple hand actions could make him Sit & Stay, no commands needed.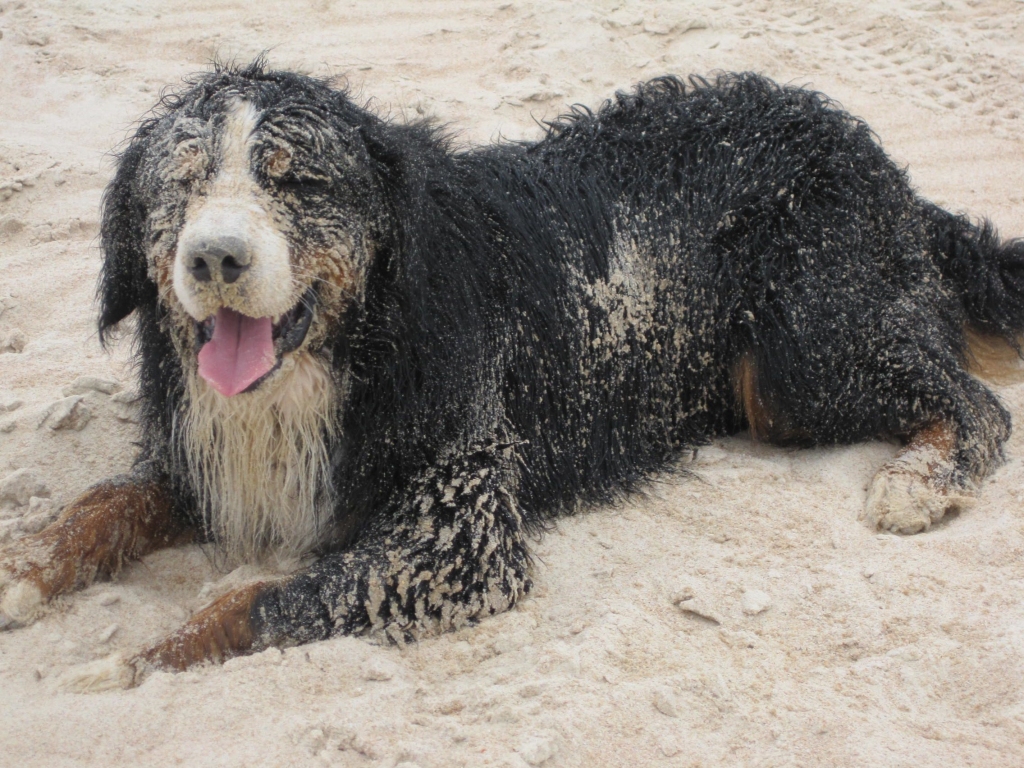 He never cared much for food, grazing, only eating what he needed, at odd times throughout the day. He wasn't hand-fed, so never begged at the table. He was too big a dog to allow that.
We joked that he was at the bottom of the pack, below everyone else. But he had his role in the pack – keeping the pack together. He hated it if we were out walking, and Anna & I got too far apart. If we were out mountain biking, I would ride ahead on the trail, and Samson would be in the middle. If Anna got too far behind, he would turn back down the trail and go and find her.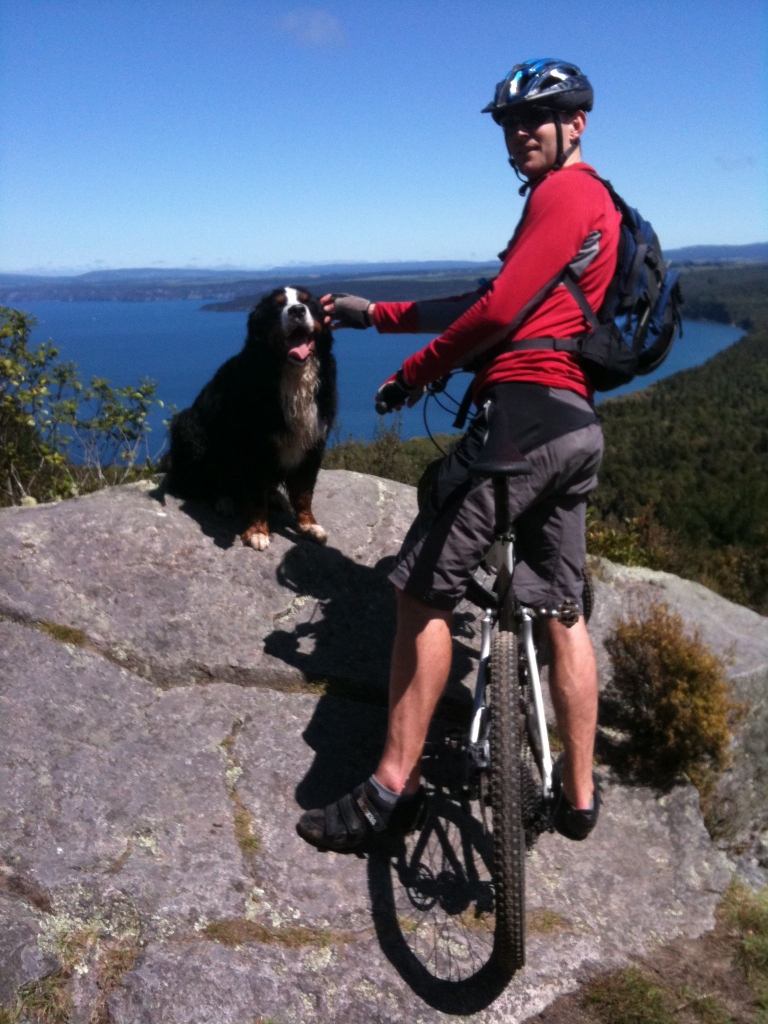 He never seemed to think he was a dog. If we met a dog and owner out walking, he was usually more interested in the owner. He didn't like small dogs – they barked at him. There's something odd about watching a 45kg dog walk out onto the road to get around a 3kg barking rat.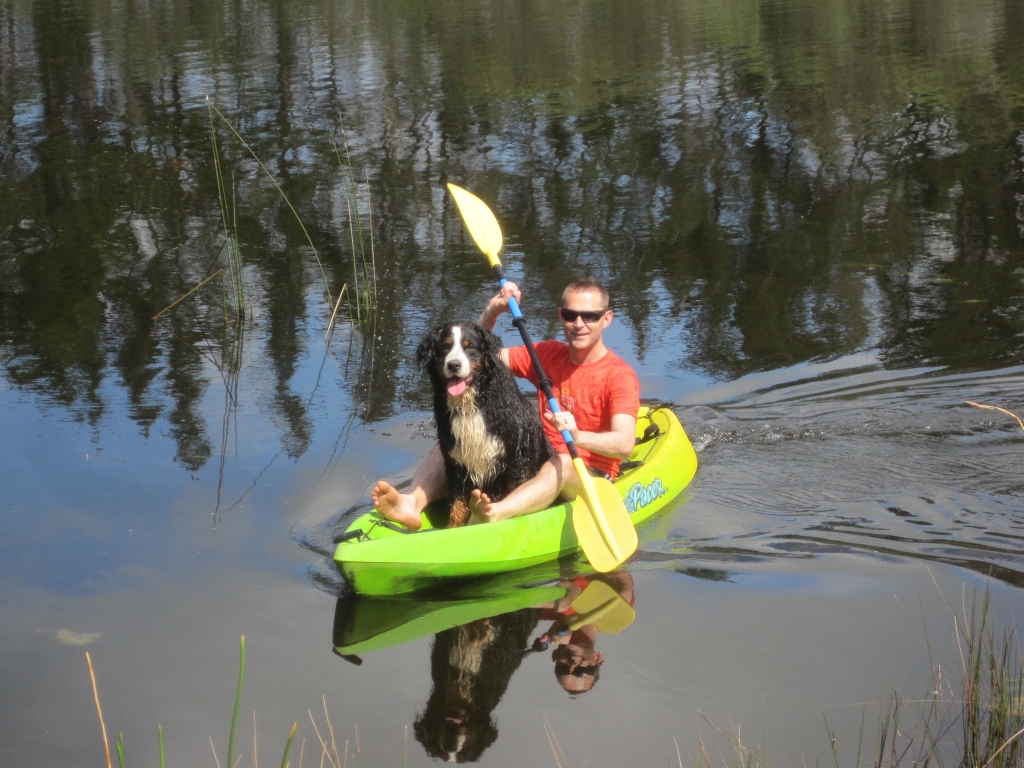 I don't know if he had his routines, and we adapted to those, or if it was the other way around. But he was an important part of our family, and we loved him as much as he loved us.
Notice Period
We've known for a while he was dying. 10 weeks ago we noticed some lumps on his throat, which were quickly diagnosed as lymphoma. Big dogs don't live long lives, but he'd been fit & healthy, and we thought he would live for 10–12 years. It was a shock to find, at 8 years old, that he only had 2 months to live.
So for the last two months of his life, he was spoiled rotten. Walked at least once a day, often twice. Previously only one of us would walk him on weekdays, and we would go out together at the weekend. But for the last few weeks we both walked with him. This was when he was happiest, just hanging out with us.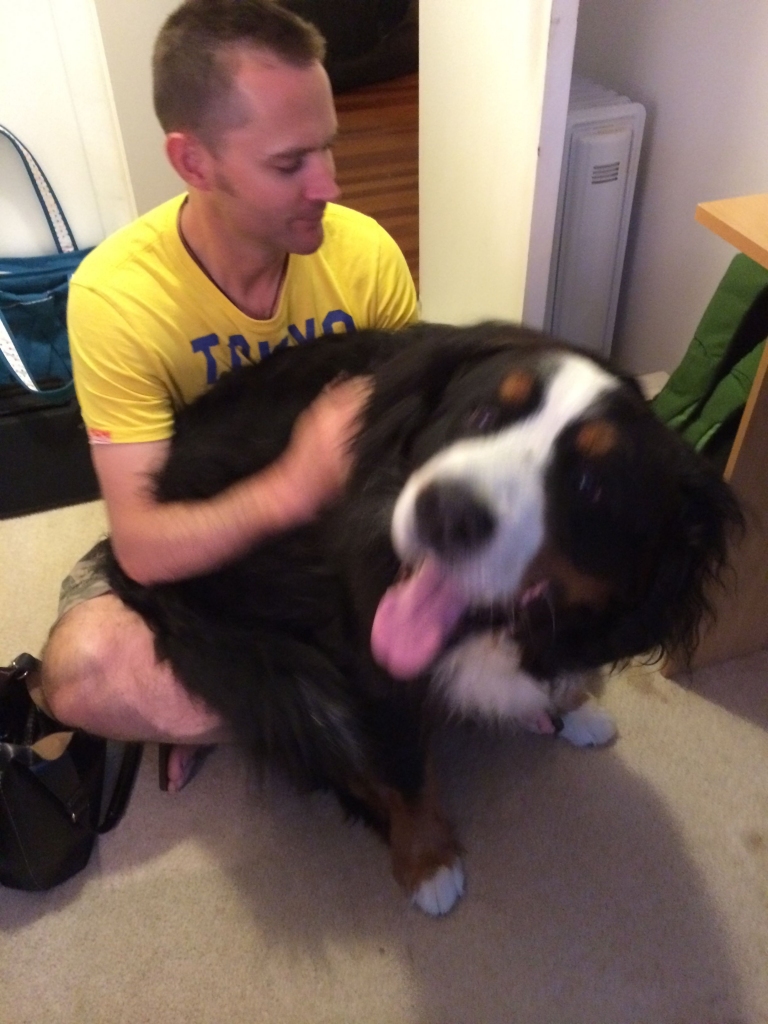 We put rugs on the bed, and encouraged him to hop on whenever he liked. He was fed whatever he wanted: large handfuls of liver treats, dog chews, frozen tripe, cheese, whatever he liked. Extra cuddles, extra trips to the beach, anything he enjoyed.
He was always obsessed with cows, so it was a particular highlight one day when we took him to Cornwall Park, and a cow stuck its head through the fence and licked him.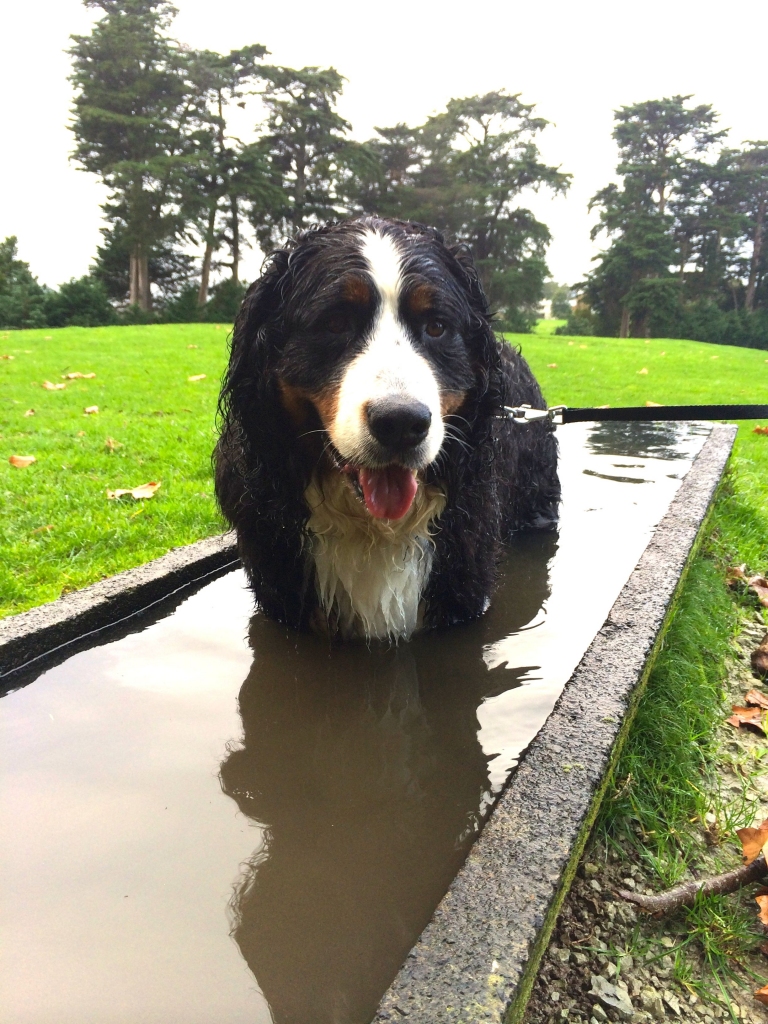 Sadly he never managed to catch the neighbour's black cat. I don't know what he would have done with it if he had actually caught it.
He will be missed
Now he's gone. The house is empty. For a while, our lives will be a bit emptier too. It will take time to adjust.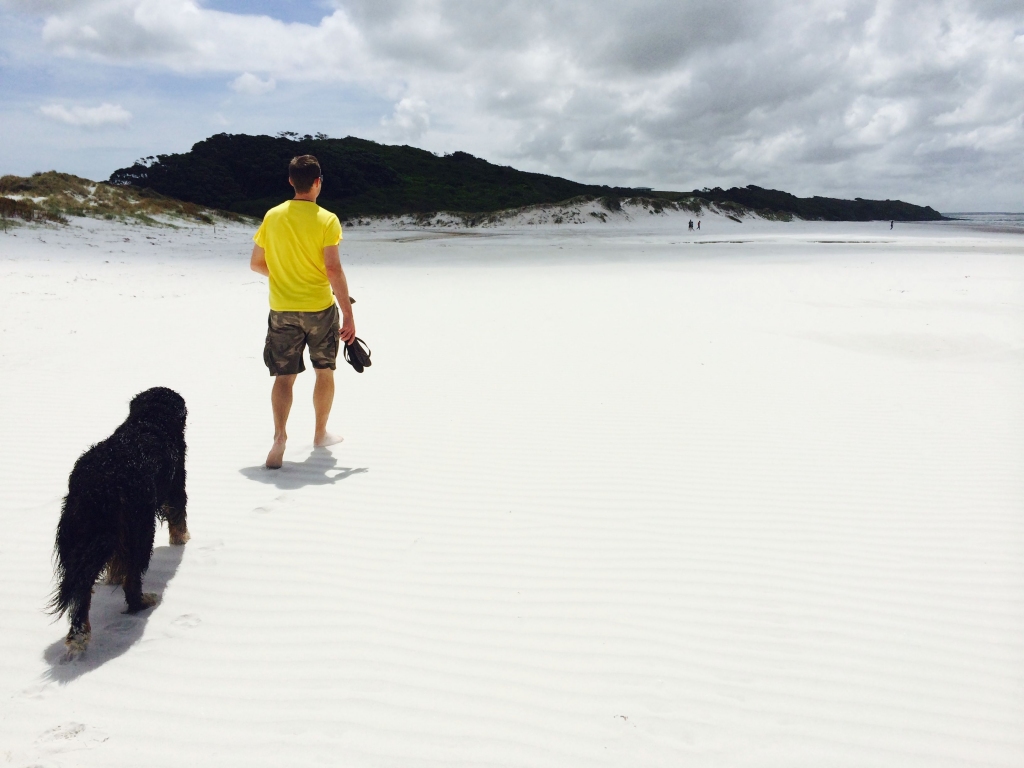 Goodbye Sammy. You were loved, and you will be missed.