Here's a few photos I took along the way from London to Istanbul
At the start line. The line on the ground under the bike is the Prime Meridian, at Greenwich.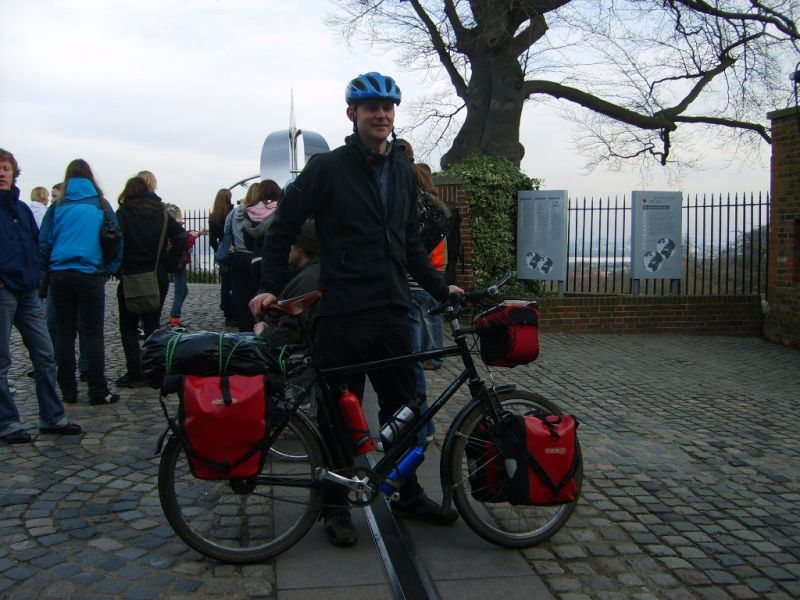 I finally reached the Danube at Donauwörth – I was pretty happy about making it to there, as it meant easy riding for over a thousand kilometres coming up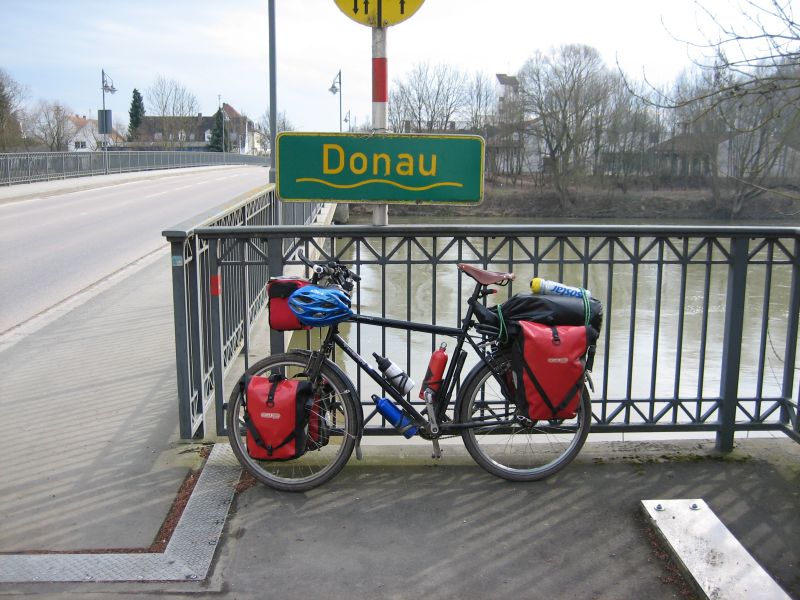 A bit of a cool morning to be in the tent – I was sleeping in the beer garden, right next to the Danube, as it was still too early in the season for most beer gardens. I will have you know that I was offered this position by the campsite owner, it was not a case of falling asleep right outside the pub. In spite of the ice on the tent, I was actually pretty warm.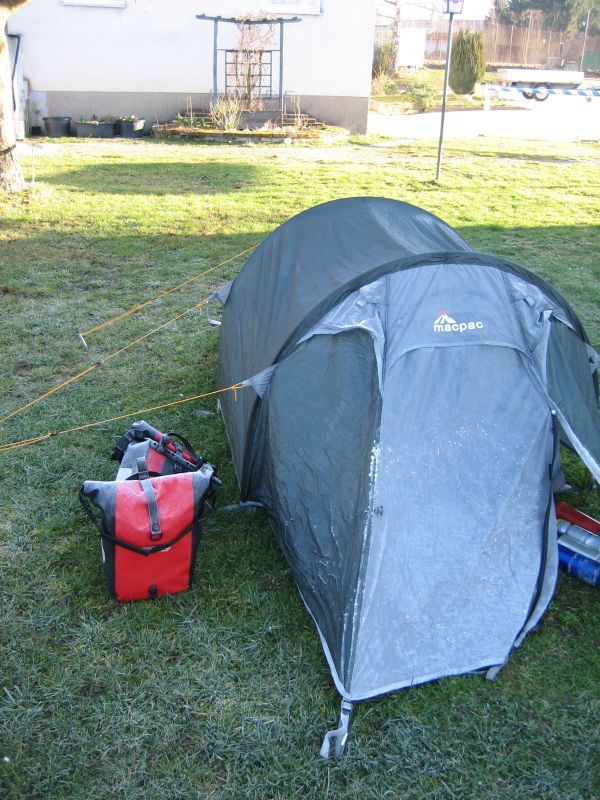 Yet another beautiful lunch stop, beside the Danube, the path all to myself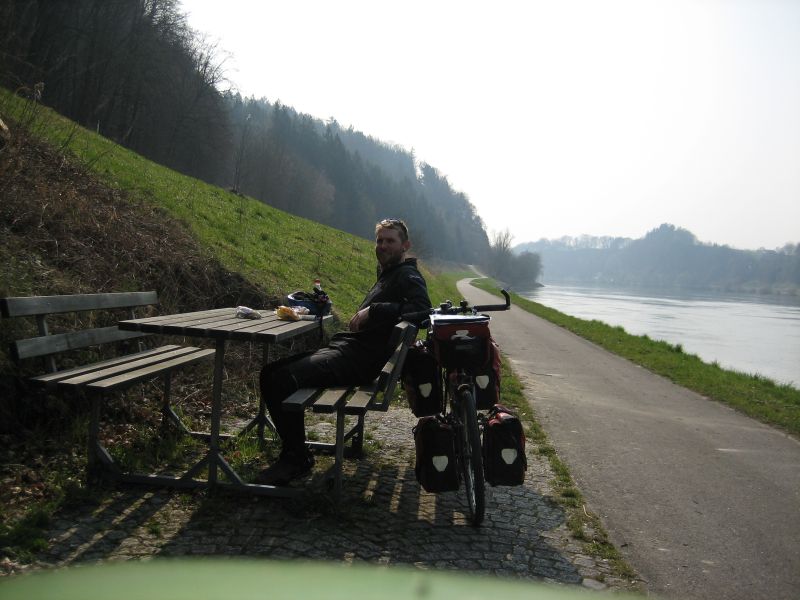 Passing through the Wachau wine-making region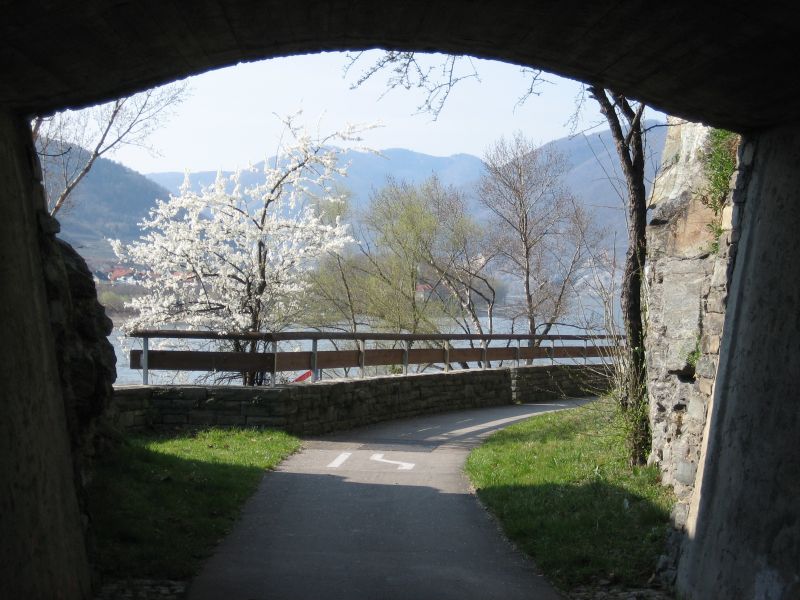 Exactly. You're not in Greece anymore.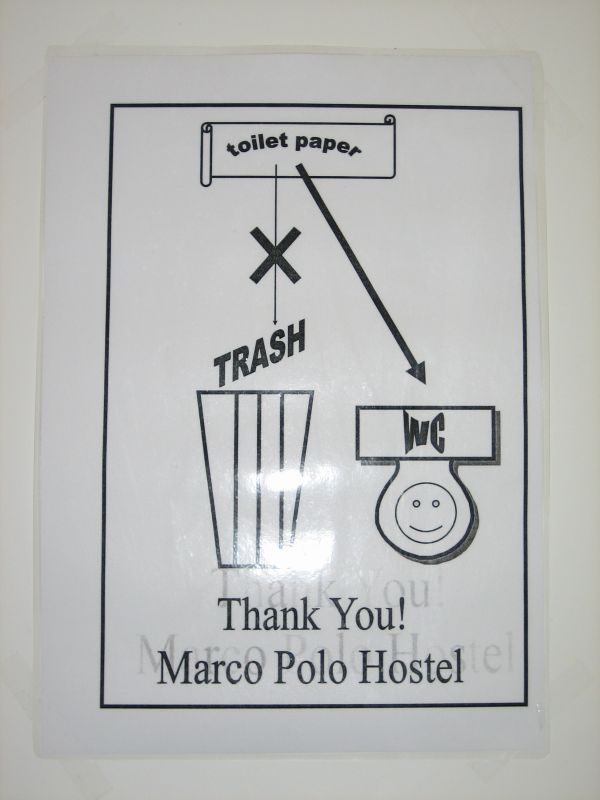 In Hungary there were two roads going in my direction – one a motorway, then this one, which had "no cycling" signs – I just ignored them, and the police left me alone. One time I tried taking a back road, it was blocked by army men with guns. So I went back to this road.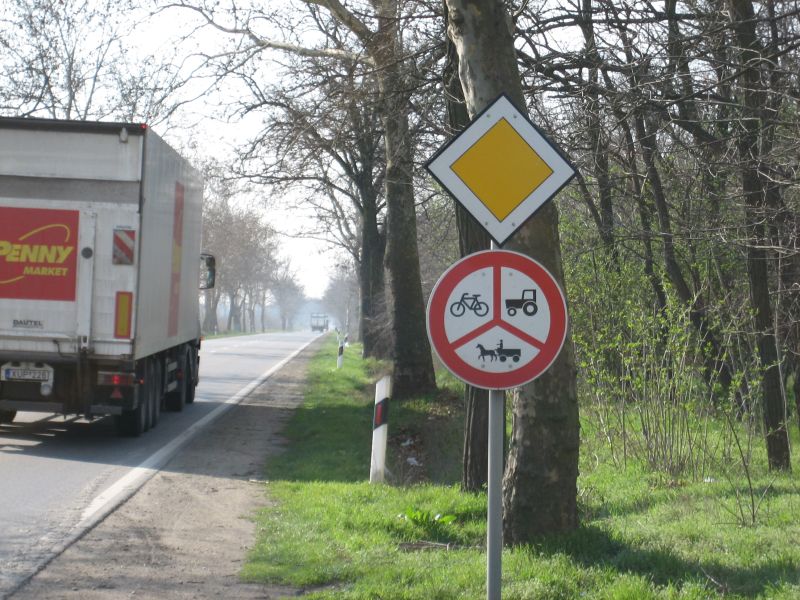 Orsova, on the Romanian border with Serbia, has a lovely waterfront area, which could all be really nice – except for the huge rafts of rubbish no-one seems to worry about cleaning up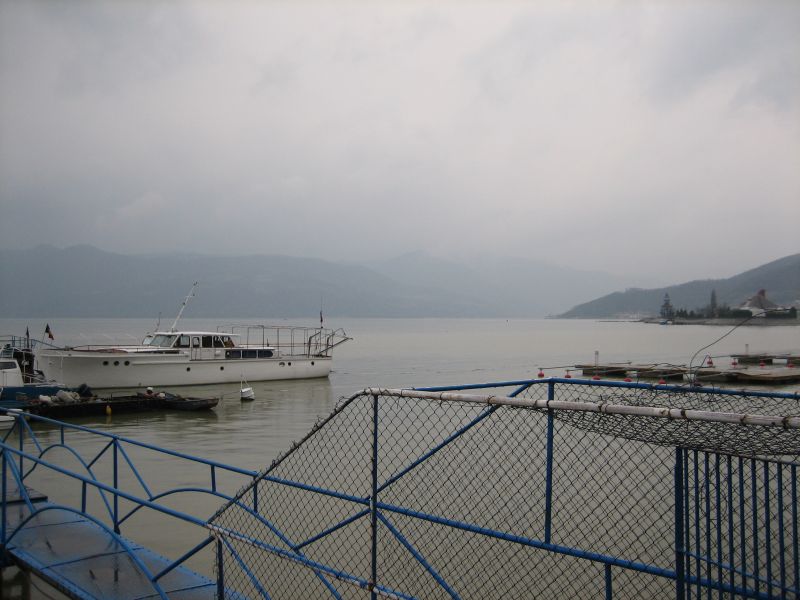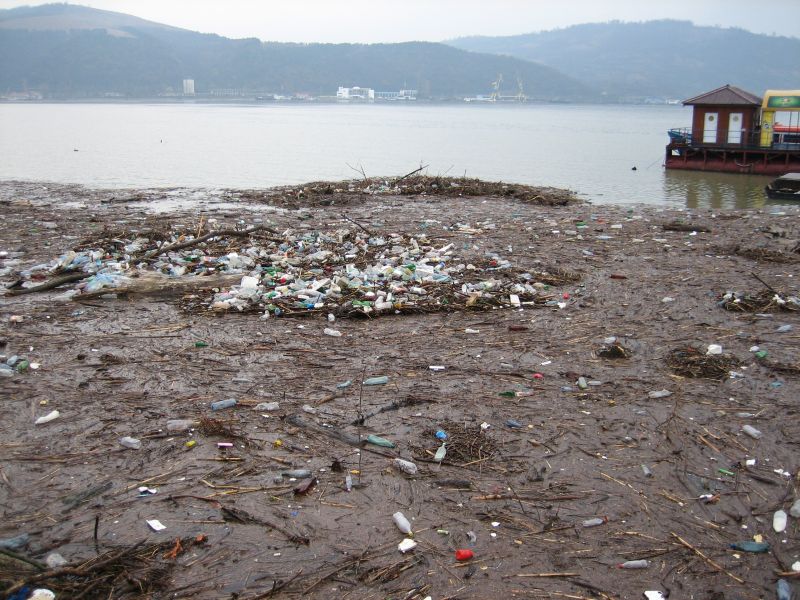 The Romanians were very friendly – even the train drivers blew their horns. These guys stopped me for a chat at the side of the road. Note the fetching fluoro I now have on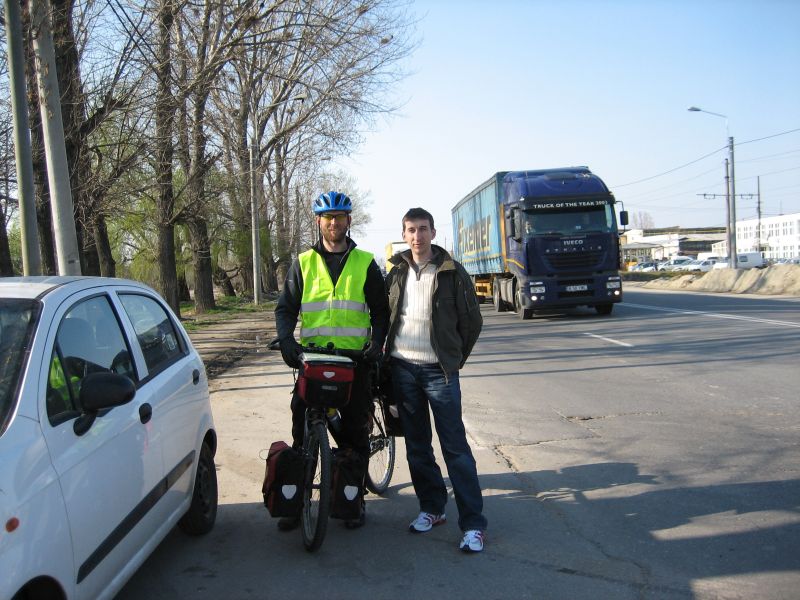 The roads in Romania are improving, but they're not always all that great – this shot was of a yellow road. Even the red roads could be rough, but there are a few nice new sections, and more EU money pouring in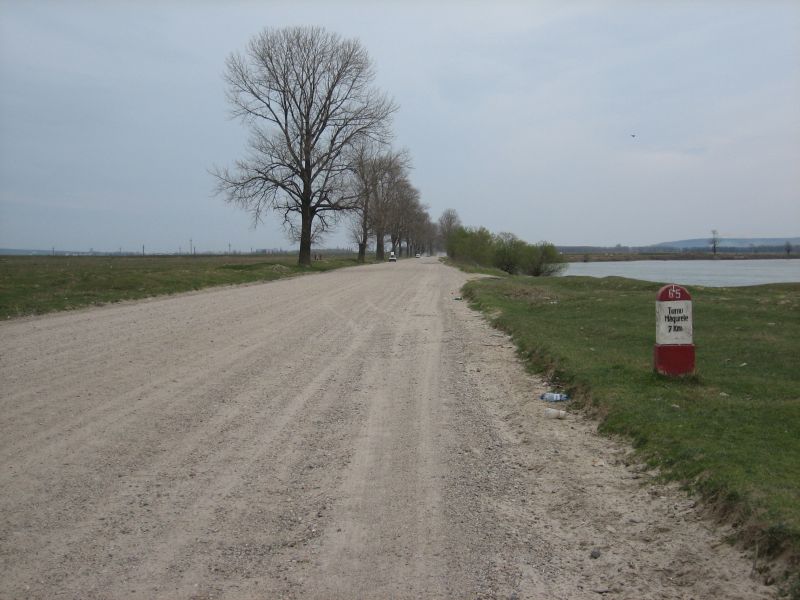 These Bulgarians appealed to me – I've seen horse-drawn carts, but not many car-drawn horses. Note the guy sitting in the boot holding the reins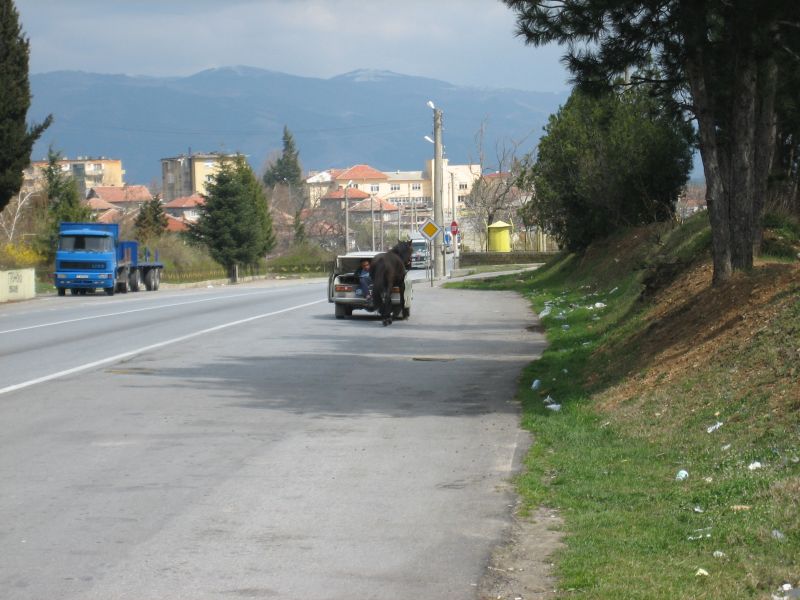 My last day in Bulgaria was fantastic riding, but I was pretty happy to see this – I had just crossed a continent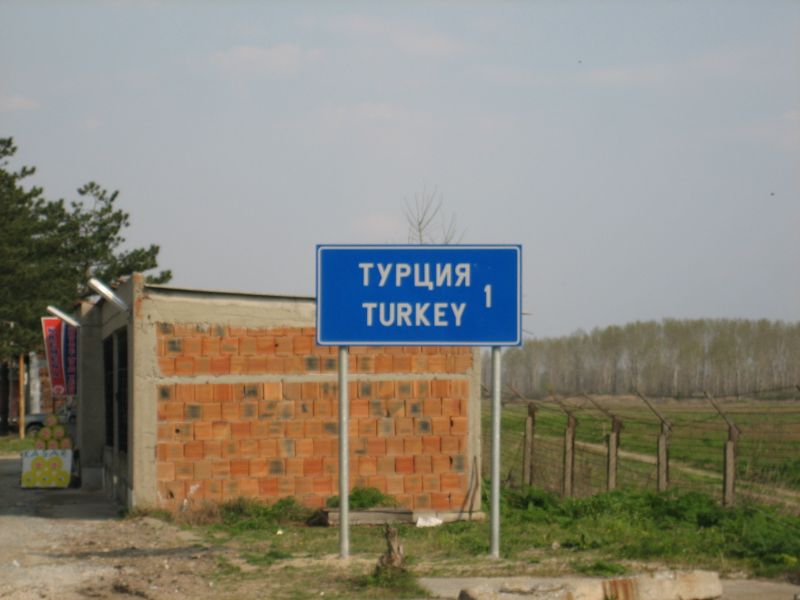 Obligatory shot of the bike in front of the Blue Mosque. Pretty pleased with myself in getting here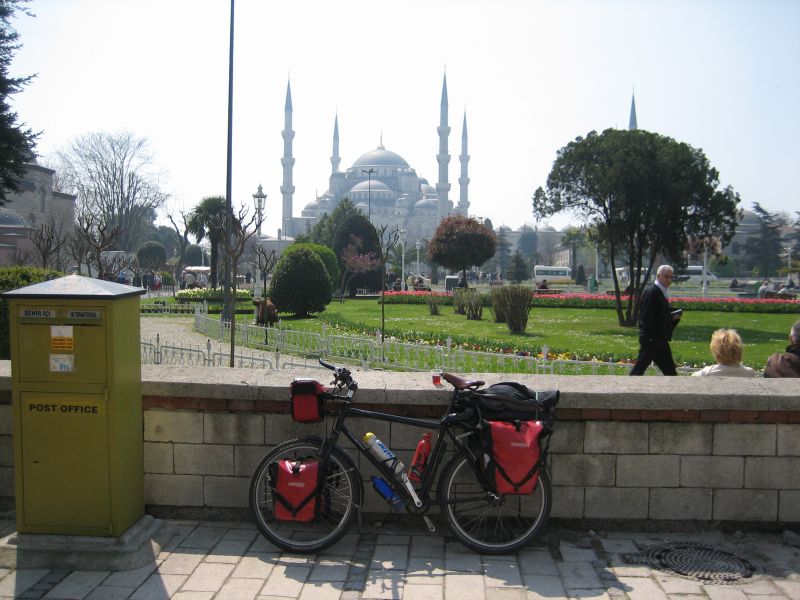 Have been thinking about getting a shave and a haircut in Turkey, but I'm not sure now. Starting to get used to the beard, and if I shave it now, I have to go through the annoying early weeks again