While up north this weekend, we took the bikes out to Glenbervie Forest, near Whangarei. I've been here many times over the years, but not recently. Turns out things have changed a little.
Arriving at the carpark, I wondered why there were no other bikers there. Normally there's one or two. We headed out into the forest, noting the signs that showed some areas were closed due to logging. No problem though, we should be able to find some other trails, right?
Not so much. Signs pointed to trails, but they ended like this: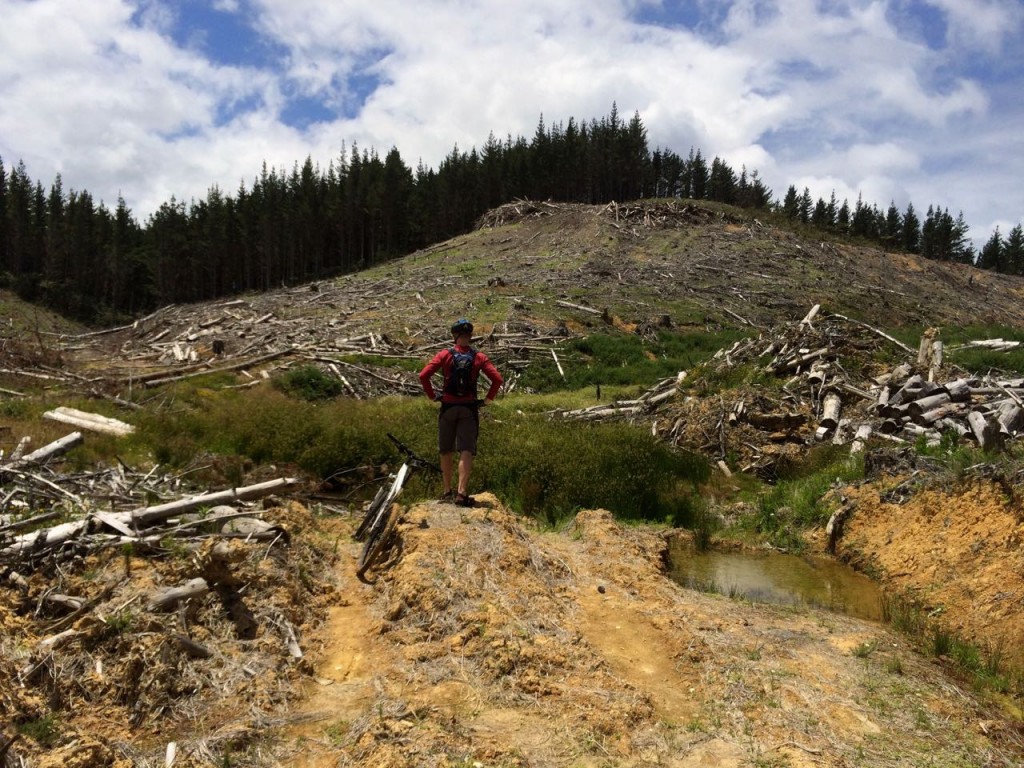 This wasn't just a one-off either. Everything was turning into dead-ends.
All my attempts of find good trails were going nowhere. We just seemed to have miles of uphill in the hot sun, with trails non-existent or overgrown. Well, maybe there's one left – Bluff. That's one of my favourite trails at Glenbervie. It's been there a long time, and was always reliable. Let's head down there.
It started beautifully, with a nice path through pine trees. Didn't last though – we came up to this: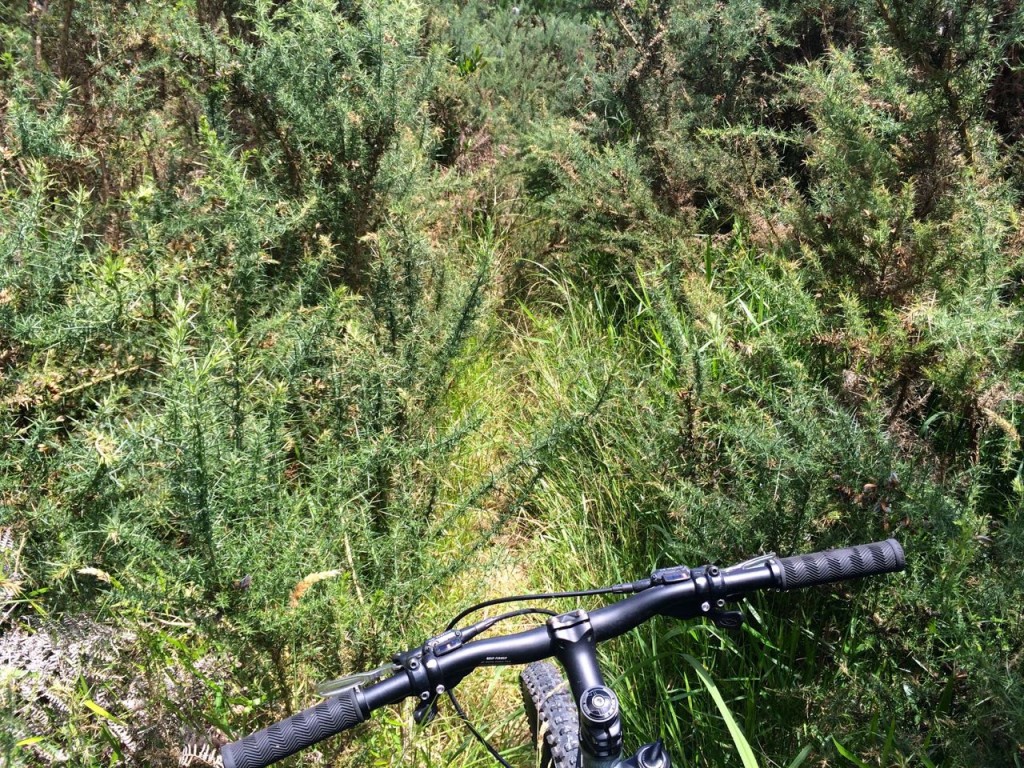 There is a trail through that gorse, if you look closely. The old trail is still underneath it all. There's a smooth patch of dirt, and it's a trail I know well from past rides. I thought that it might have just been a short patch of gorse, and we could push through it, but it got worse. Now we had cutty grass to contend with.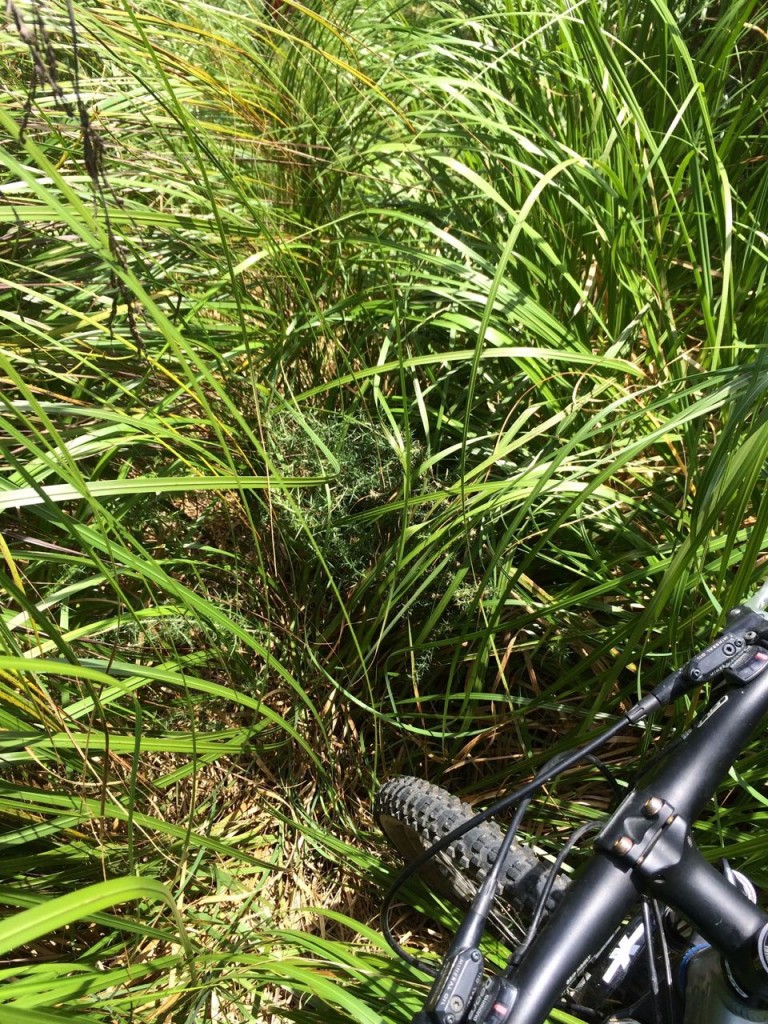 I pushed on past Anna, trying to see if it ever opened up. I kept thinking we'd reach the older forest, and the path would open up. It just got worse.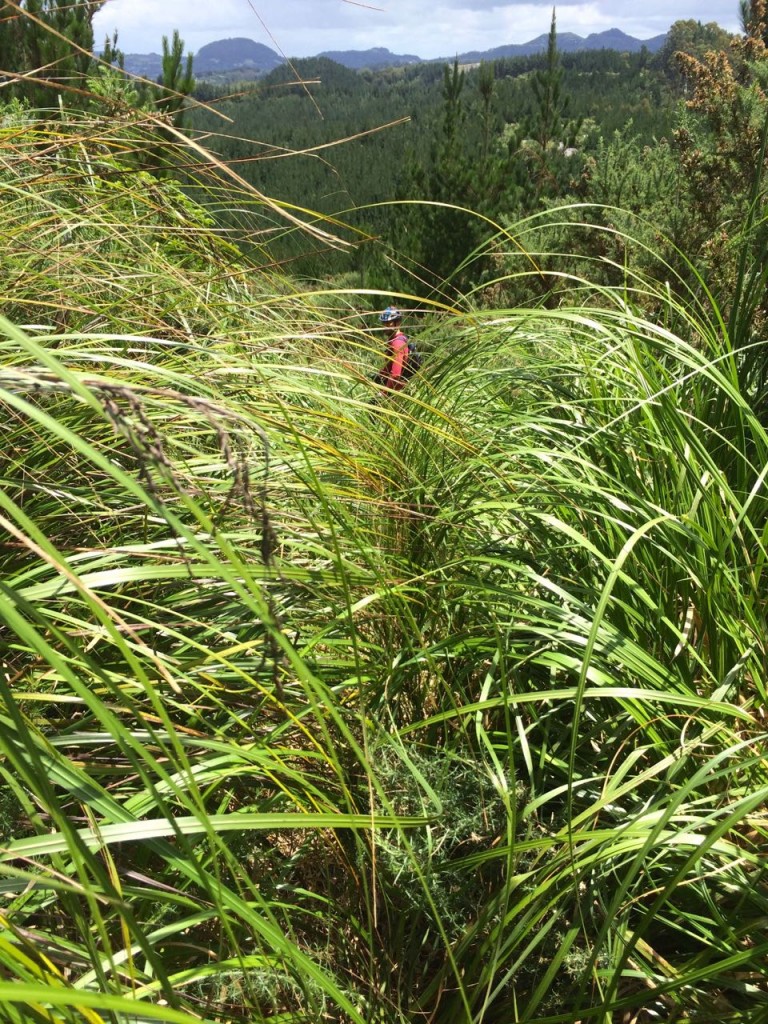 But after 150m of bashing downhill through it, I had to admit defeat. The problem is…there was only one way out. Back through the gorse. Uphill. Sigh.
I hauled my bike back up first, then came back and grabbed Anna's bike. Eventually we made it back up to the forest road. Anna wouldn't let me try going down any more tracks though. We had to head back down the main gravel road.
I guess the results were inevitable – we both ended up with shredded legs. Over the next few days I pulled at least 20 small thorns out of my fingers. Ouch. I'm not quite sure Ann's forgiven me.